Have You Ever Said
"I Just Can't Seem To Remember"
or
"My Memory Is Getting Worse"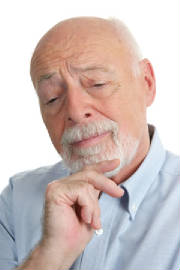 There are changes in Memory as people grow older, but the good news is that your Memory can be strengthened and improved with training and practice.

Robinn Lange's MINDPOWER Memory is a fun, entertaining and audience participation-based presentation that will show your audience how you can improve your Memory.

Robinn will teach you how to train your Memory for improvement and greater recall. Everyone can have a trained Memory if you know the secrets.




Learn How To Revive A Failing Memory



Robinn Lange's MINDPOWER Memory will show you that your can improve your Memory-power regardless of your age. You'll earn...


How Memory Works And How It Changes With Age

Learn How To Identify And Deal With The Areas Of Memory That Trouble You

Memory Improvement Techniques

Exercises To Improve And Strengthen Your Memory

The Truths About Your Memory Related To Senility And Alzheimer's Disease

And Much More!



Let Your Audience Take
The Memory Test


Your guests will be truly amazed at their actual MINDPOWER Memory ability. The Memory Test is designed to showcase your guests progress, ability and true Memory potential. Watch as your guests Memory, retention and recall are greatly improved almost immediately by applying the ideas and concepts of this exciting presentation. This is a test your audience will enjoy taking and requires no studying or advance preparation.

"I Can't Remember"...or... "I've Forgotten"

This is often an accepted excuse when we believe our Memory is failing. This is a myth. Belief in this myth prevents many people from even trying to remember.

You must learn how to remember.

MINDPOWER Memory allows you to learn and understand the three parts of Memory. Understanding these three areas will help you to change and improve your Memory.
MINDPOWER Memory Presentations, Workshops Or Entertainment Performances
Are Ideal For:

Senior Centers
Retirement Homes
Social Clubs
Fraternal Organizations
Senior Fairs
Health Fairs
Luncheons
Banquets
Health & Wellness Centers
Red Hat Society Events
Conferences/Conventions

Any Senior Events Of All Types


Now You Can Remember
What You're Starting To Forget
With
Robinn Lange's MINDPOWER Memory!

Reserve Your Date Today!