CORPORATE EVENTS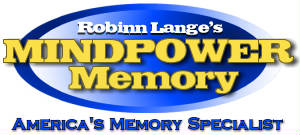 Memory Presentations, Workshops & Performances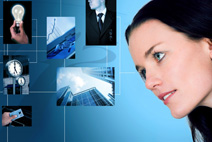 Robinn Lange's MINDPOWER Series Of professional presentations and performances are created and designed to combine the essential elements of entertainment, education and information in each and every presentation for maximum appeal and impact.
The power and abilities of our own mind is the foundation of all of Robinn's MINDPOWER presentations.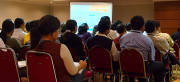 Each of the following MINDPOWER presentations feature a unique mental skill or ability professionally showcased in to keep audiences directly involved to create impact and results.
These MINDPOWER presentations are an excellent attraction or entertaining addition to a wide variety of Corporate Events, Seminars, Management Conference, Trainings, Workshops, Sales Meetings, Team Builders, Awards Banquets, Receptions, Trade Events, Hospitality Suites, Holiday Parties, Company Picnics, Golf Outings, or other events.
MINDPOWER Memory Show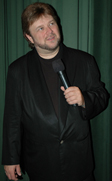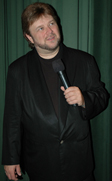 An intriguing showcase of mental imaging memory techniques to allow your audience to memorize, remember, retain and recall information with great detail in just minutes with very minimal effort. Robinn presents fantastic memory demonstrations of the seemingly impossible. After witnessing these feats Robinn then shares his secrets with the audience with great insight and details.
Audiences are amazed that they can apply Robinn's methods and witness results within just a matter of minutes from learning them. MINDPOWER Memory offers your guests a variety of benefits and useful applications that can be utilized both personally an professionally. Memory Is Knowledge. Mass-appeal fun for all ages!
MINDPOWER Handwritring Analysis
Available in two exciting Handwriting Analysis formats: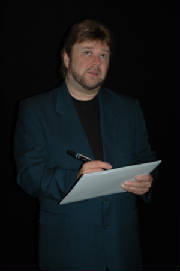 "Handwriting Exposed!"
Entertainment Show is a fun and interactive audience participation performance showcasing Robinn's amazing abilities to read the Handwriting of your guests in an entertaining and humorous demonstration, then in an exciting twist, the entire audience will try to match Handwriting profiles of the volunteers to their creators. Nothing embarrassing, just fascinating fun for everyone.
Personal Handwriting Profile Readings -
Your guests can enjoy personal one-on-one profile readings. A table or booth is setup at your event allowing interested guests to enjoy their own private, personal handwriting profile analysis. Each participant also receives a special keepsake Handwriting Personality Profile featuring interpretations of their personal revelations and individual characteristics. You and your guests will be astonished at what Robinn can tell you about your character traits and personality.
Robinn Lange's Handwriting programs offers the unique ability to connect with groups both large and small to create a very special and memorable event.
MINDPOWER Mentalism Show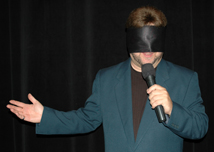 MINDPOWER is an exciting audience participation presentation that will have your audience spellbound. Robinn Lange, a master of the powers of intuition, uses his specialized knowledge of psychology, subconscious influence, mental imaging, nonverbal communications, and extensive knowledge of human behavior to perform a showcase of the seemingly impossible. Experience amazing demonstrations of extra sensory perception (ESP), telepathy, mental projection, psychometry, and mind reading. Your audience will be captivated as Robinn Lange reads thoughts, makes and verifies predictions, demonstrates the human lie-detector and much more.
This fascinating show challenges everyone to explore their own MINDPOWER.
MINDPOWER Hypnosis Show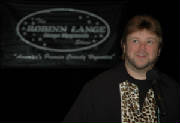 Comedy Stage Hypnosis is currently enjoying increased success as it is fastly becoming the hot, new choice as an entertainment favorite at virtually all types of corporate events across the U.S. Leading this fun and excitement is Robinn Lange, who as a Certified Master Hypnotist, has been performing for audiences nationwide for over twenty years. The great appeal of The Robinn Lange MINDPOWER Hypnosis Show is that it offers all of the key elements for success including universal mass appeal, comedy, laughter, improvisation, and audience participation. The entire show is completely genuine, natural and safe, and since the entire show is based on audience participation, improv, and spontaneous surprises, no two performances are the same!